Make History
Don't Repeat It
Space is limited – Click here to enroll in Decline and Fall of the U.S. Education System (HistoryER-101) today! Class starts October 6, 2015!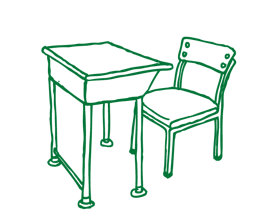 ENROLL
Be on the ground floor of an unprecedented effort to attract, train and grow new leaders.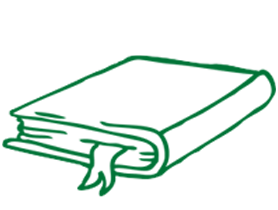 LEARN
Gain knowledge and experience from those on the front lines and over 15,000 resources!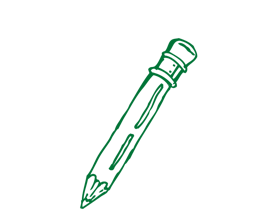 LEAD
Inspire the next generation to transform education in America.
---
ABOUT THE COURSE
Decline and Fall of the U.S. Education System (HistoryER-101) – Fall, 2015
What?  Decline and Fall of the U.S. Education System (HistoryER-101) gives you direct access to the people and policies that started the education reform movement. Those who complete the course will come away with an in-depth understanding of the environment and conditions that brought about the need for substantive, innovative change to the U.S. education system, ready to lead to ensure the next generation of reform MAKES HISTORY, and doesn't repeat it.
Where?  Fully online and mobile-accessible course, with live lessons optional depending on the track you choose.
When?  Six-week course starts October 6, but you must enroll by September 25.
Cost?  Your choice!
Basic class- Free.
• Your participation is asynchronous, and all learning is on your own, via course materials in both written and video formats. Work at your own pace. Participate as you best see fit.
Certificate class – $95.
• Highly valued course of mentorship includes access to all classes and materials, in addition to access to the nation's leading pioneers and experts, with weekly live face-to-face classes Dean Jeanne Allen, guest adjucts and fellow students.
• Quizzes and light homework will be graded, and those with a 70% or better are entitled to a certificate of distinction.
• Those earning certificates will be able to take subsequent EdReformU classes for free.
---
What the first cohort is saying about EdReformU:
"I enjoyed this immensely. I would never have the class end. …I would keep having discussions every week about the challenges that we're all working to overcome… …it's been so helpful to hear everyone's ideas and to feel so supported. Having this connection to people nationally gave me a little bit more energy in my day-to-day endeavors…"
"For me, it was always the network—being able to have the conversation continue after class… that's what is really useful."
"As an advocate, this class was so beneficial. The history of the movement and hearings from those early leaders; it was amazing. To have that information when I went in with legislators was invaluable."
"I felt like it really supported me and gave me a little bit more of the knowledge I needed… We have to move to a point of, 'we're all in this for the kids, and we may disagree about how to get there, but lets all sit down and hash this out.' This really got me motivated to thinking about how we can…"
"I've learned so much about the movement and about the history. I'm a social studies major, so I love history, but its amazing—I've been a teacher in both public and charter schools, had children in both public and charter schools and have never really thought of choice as a movement. …Just a ton of information, and I really enjoyed the process of sifting through that information."
"… As an educator in this field working directly in a charter school, I have gained a lot of insight into what has brought us to the current state and where we go from here. It also allows me to help those who may have been misinformed about where charter schools came from and what were we're doing and why we're doing it. It provides me with a better answer for questions from parents and community leaders I work with."
Read more about EdReformU™ here.
---
Meet the Faculty
Courses are led by Jeanne Allen, founder and president emeritus of CER and EdReformU™ Dean, along with a team of adjuncts who have played key roles in pioneering the ideas and laws that make up the modern day education reform movement. Jeanne's 25 years as an eye-witness to and often activist in the development of school choice programs, standard setting, charter schools, the evolution and various incarnations of the federal role and the decline and fall of American education make her uniquely qualified to lead this course.
'Adjuncts' for HistoryER-101 included pathbreaking leaders from the reform movement's tenure such as Howard Fuller, Ted Kolderie, John Chubb, Sara Tantillo, Jim Blew, T. Willard Fair, Chris Whittle, Gene Hickok, Donald Hense and CER president Kara Kerwin.
---
Why EdReformU?
The need for a real history lesson has been made clear time and time again. In fact, the single largest impediment to real, lasting structural educational improvement, even beyond the opponents of common sense standards, quality options, and accountability, is the lack of knowledge of the people, the ideas, their progress, the players, and more. To arm the next generation of reformers, we have to do more than wait for people to come to our offices, join our staffs, or run for office.
Thus the vision for EdReform University© was developed in 2010 as one of CER's Big Ideas for the next decade. It started with the creation of a massive and unprecedented library of the movement, which contains 21 years of history and experience, over 15,000 resources, and most importantly, lessons from the front lines delivered from our nation's leading education reform pioneers.
Today, thanks to our collaboration with Qualcomm's QLearn™ Mobile Learning Platform and the commitment of their leadership, EdReformU™ is a formal certificate program of study available online, to anyone who is serious about getting education reform right.
---
Words of Inspiration…
"Every generation has its talents and dreams, its unique selling points and vantage points… This generation is leading our best schools, our foundations, our research organizations – and it will be better at it than mine…
Don't get me wrong – and let me just be clear – this next generation – you are ready, but we helped you get here. We made it cool to come to the party. We took the lumps, and the arrows. We built the foundation of reform and made it possible for others to create and build new organizations and achieve their own goals more quickly…
The foundation of reform was created by people and stories some of you may have never known. That is the purpose and reason for our launching EdReform University, because history is the best teacher and it's a handy guide to avoiding repetitive failure, ensuring repetitive success… History is still unfolding and it will continue to be written for years to come. We must know it, understand it and nurture it, or frankly, get the hell out of the room."
"As education reformers, we are often bombarded with negative voices. Each and every day we hear: 'We can't afford it… We've never done it before… We're not ready for it… It's not our responsibility… We're doing FINE without it.' …many reformer wannabes are willing to take the first step, but only a very few can hang tough… can go the extra mile… can stay the course… can be resilient and face challenges head on with the tenacity of a bulldog."
"When we were doing all this 20 years ago, we knew we were moving fast. We wanted to take quick advantage of the opportunity we had to set up the kind of new schools we always had talked about. But we never fully grasped — maybe we still don't — the urgency with which we need to move now. Don't sit happily back and look at the schools in your domain. Move with urgency to be better, to build better, and to defend our movement passionately."
"My school, the Vaughn Street School, is the first school in the nation to convert from being a district school to being a charter school. I look back, and I think we were a lot like the itsy-bitsy spider climbing up the water spout. We had all these shaky little legs trying to keep us hanging in there, trying to work in sync to keep us going up the slippery spout. I had to keep going up. The kids needed me to."
EdReformU™ is for the EdReformers who are stuck on education reform for life, or those who want to be.